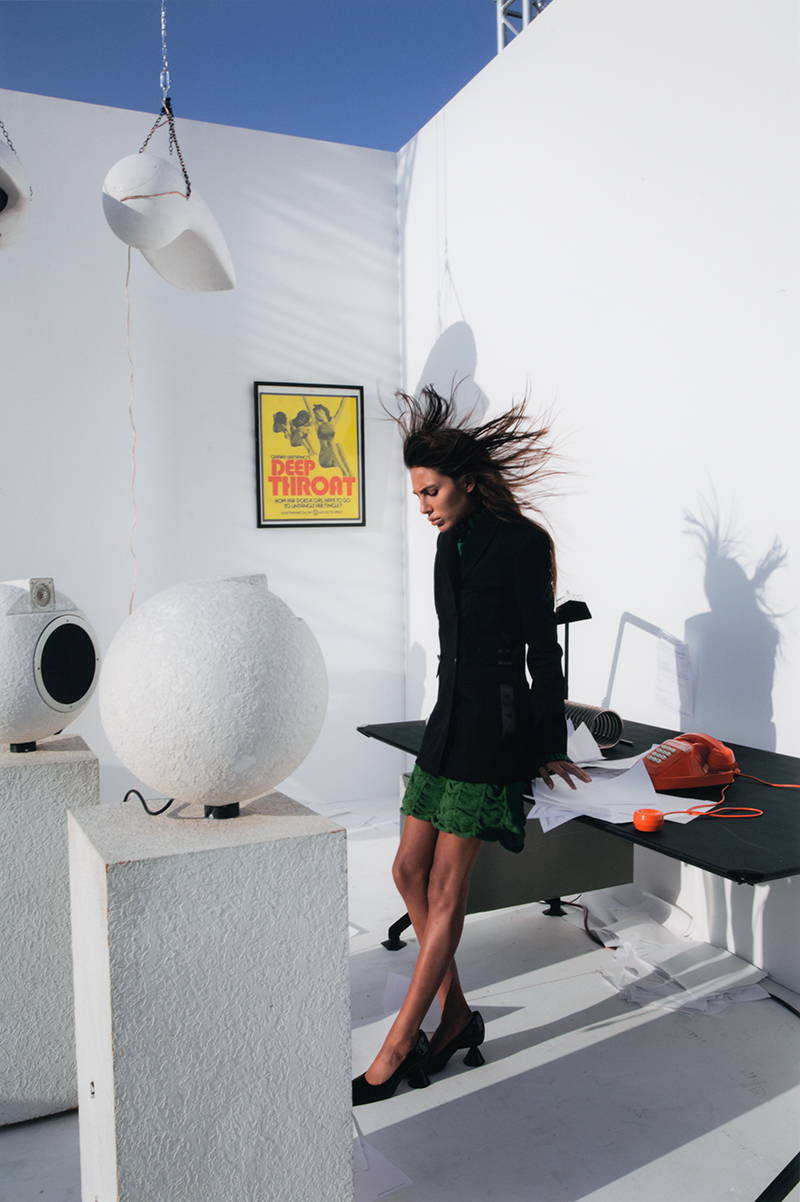 WFH IS BLOWING US AWAY. CLEARLY.
WE WERE UP LATE ZOOM PARTYING WITH PAULA CANOVAS DEL VAS, OFF-WHITE AND MARNI. DOES IT SHOW? ASIDE FROM DRINKING A GALLON OF COFFEE AND TRYING TO MAINTAIN A SENSE OF NORMALCY WITH ADULT CLOTHES, THE ONLY THING HOLDING IT TOGETHER IS THE OLIVETTI "ARCO" DESK SET. AN OUTDOOR OFFICE ROOM WAS A BRILLIANT IDEA UNTIL WE FORGOT TO BRING PAPERWEIGHTS. PERHAPS THE YONEL LEBOVICI COIL LETTER HOLDER WILL DO?
IT'S OKAY THOUGH BECAUSE WE'RE REALLY JUST HERE TO BLAST THE OLDIES FROM THE FANCY SPACE AGE SPEAKERS AND PRETEND TO BE BACK IN A TIME BEFORE COMPUTER SCREENS WERE THE SOLE PORTAL FOR HUMAN INTERACTION.
---