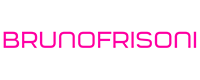 The French designer Bruno Frisoni is a discreet dandy: a curious and creative mind with a thirst for beauty and culture. Back to the drawing board after a passionate journey through the house of Roger Vivier, his eponymous label BRUNO FRISONI returns after a decade of absence – offering a unique point of view on modern luxury footwear for women everywhere.
An aesthete of the highest order, his sculptural world is one of architectural lines and embellishment. Quoting Bruno "I love simplicity but not facility"
Each creation is unique, made in Italy with luxurious materials and meticulous care.