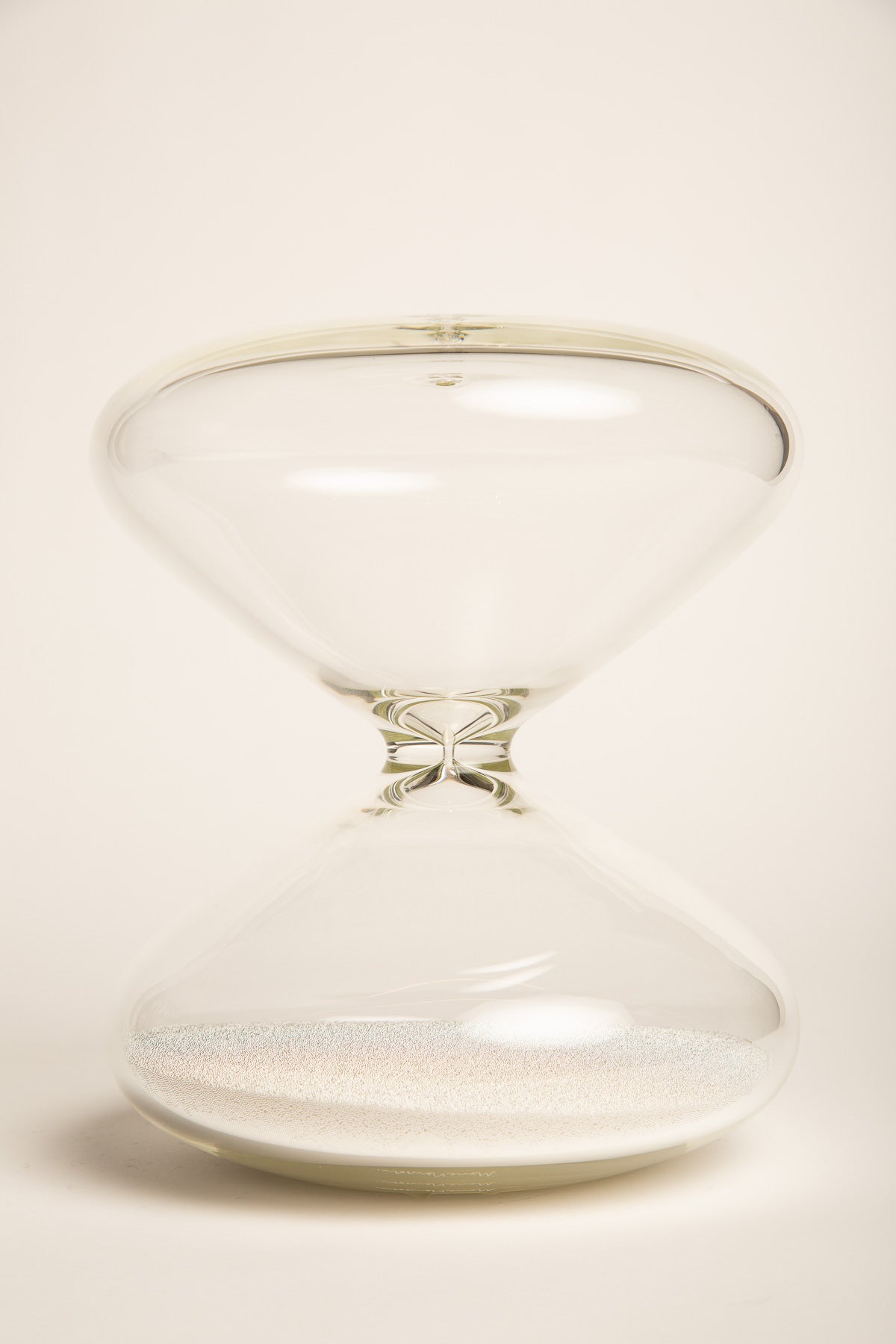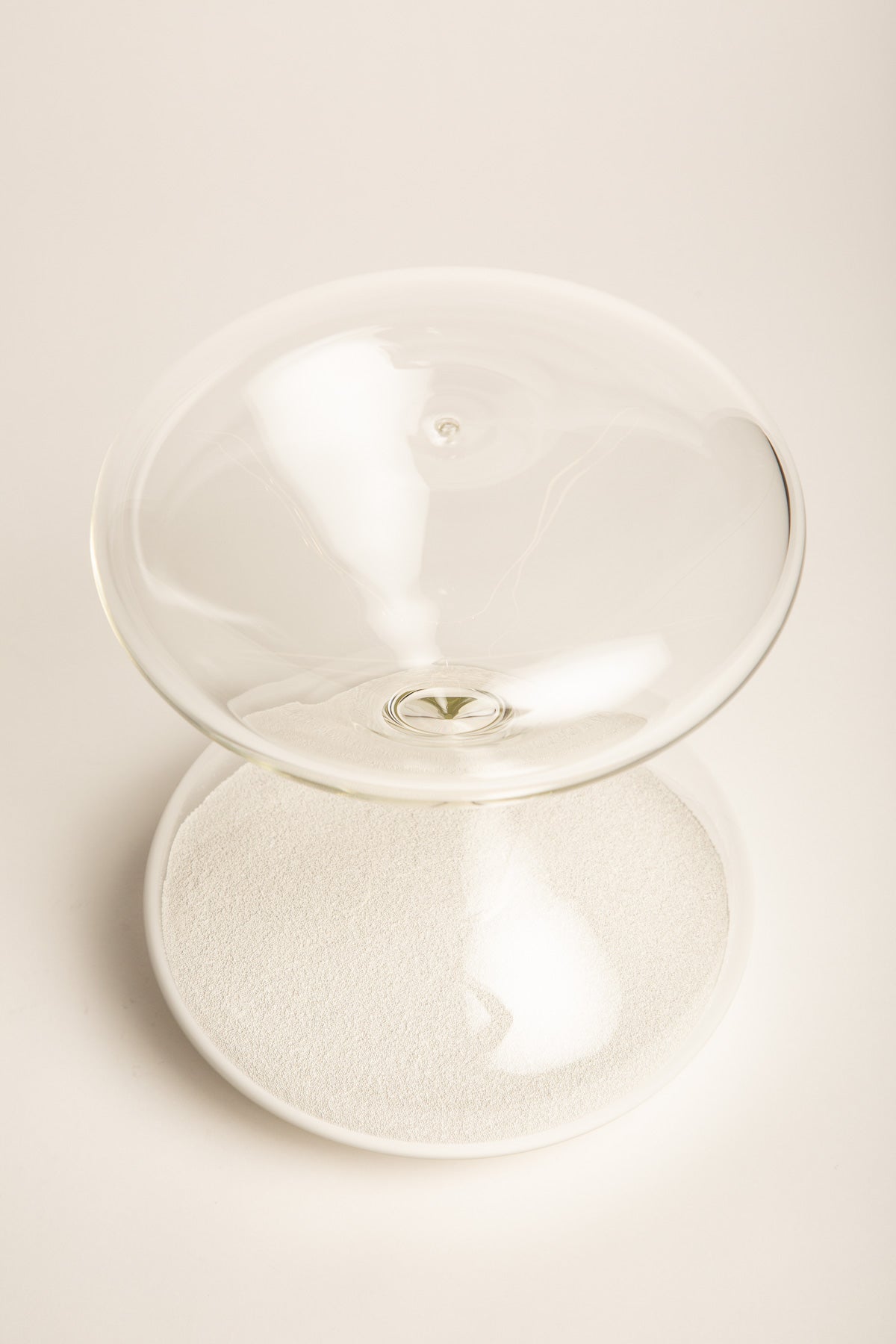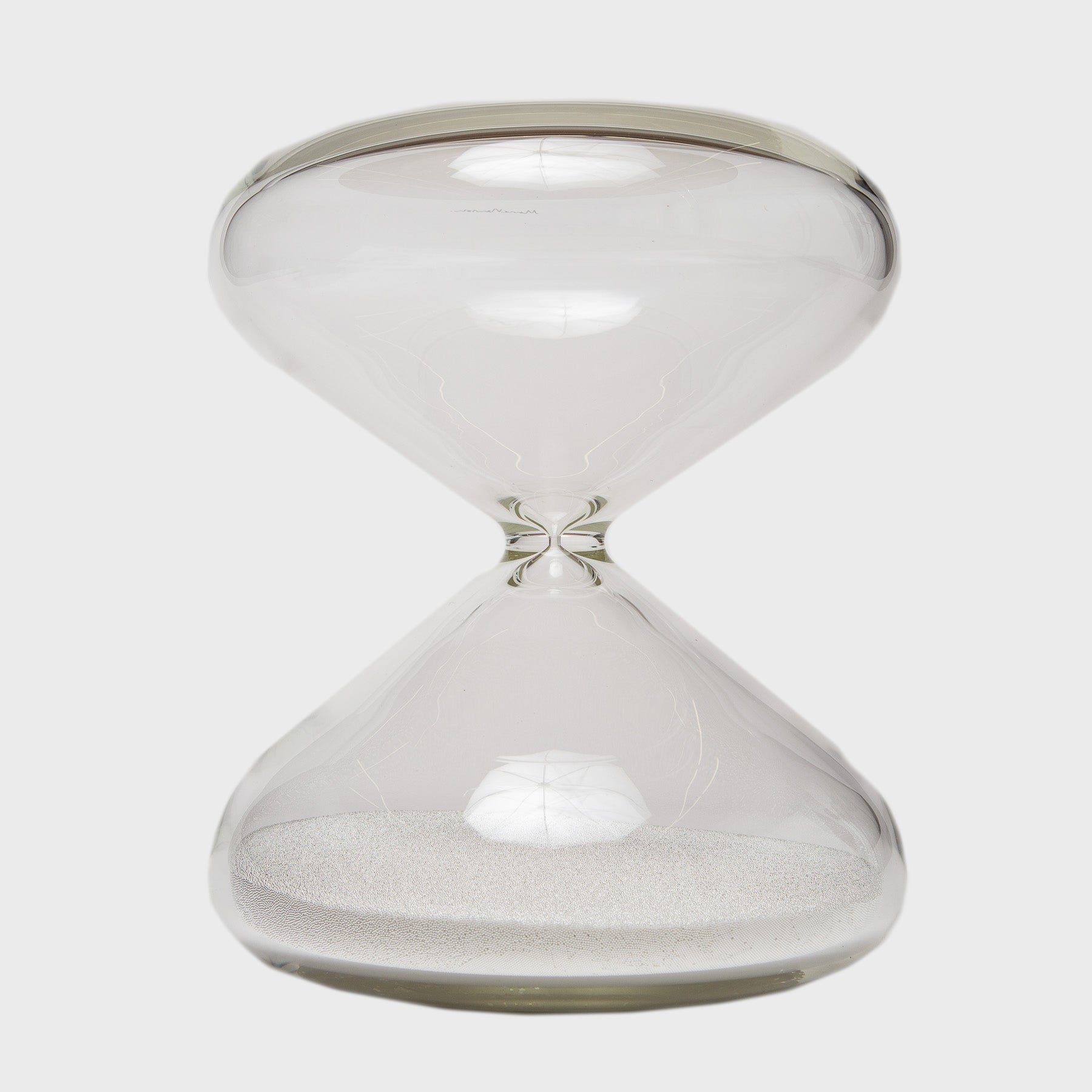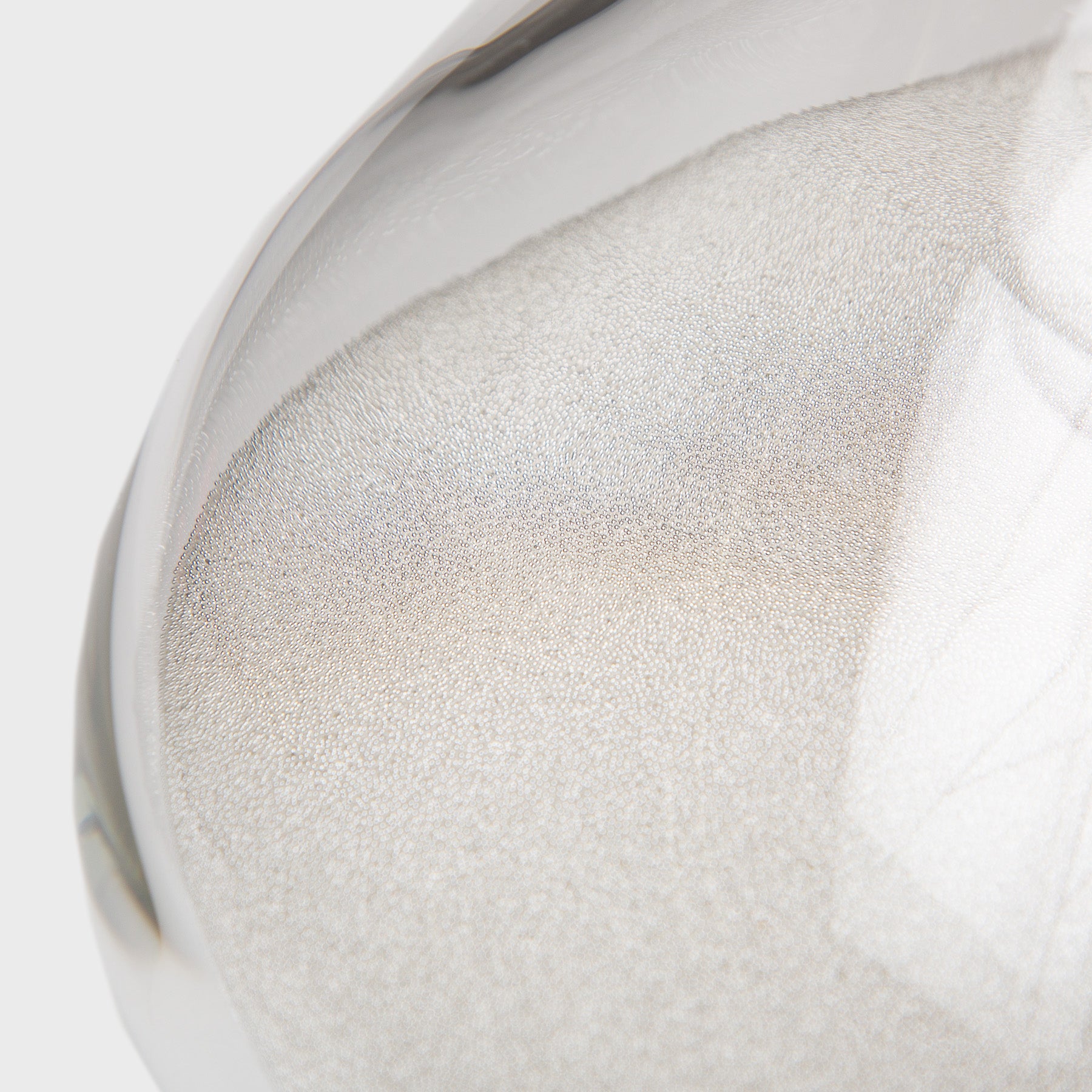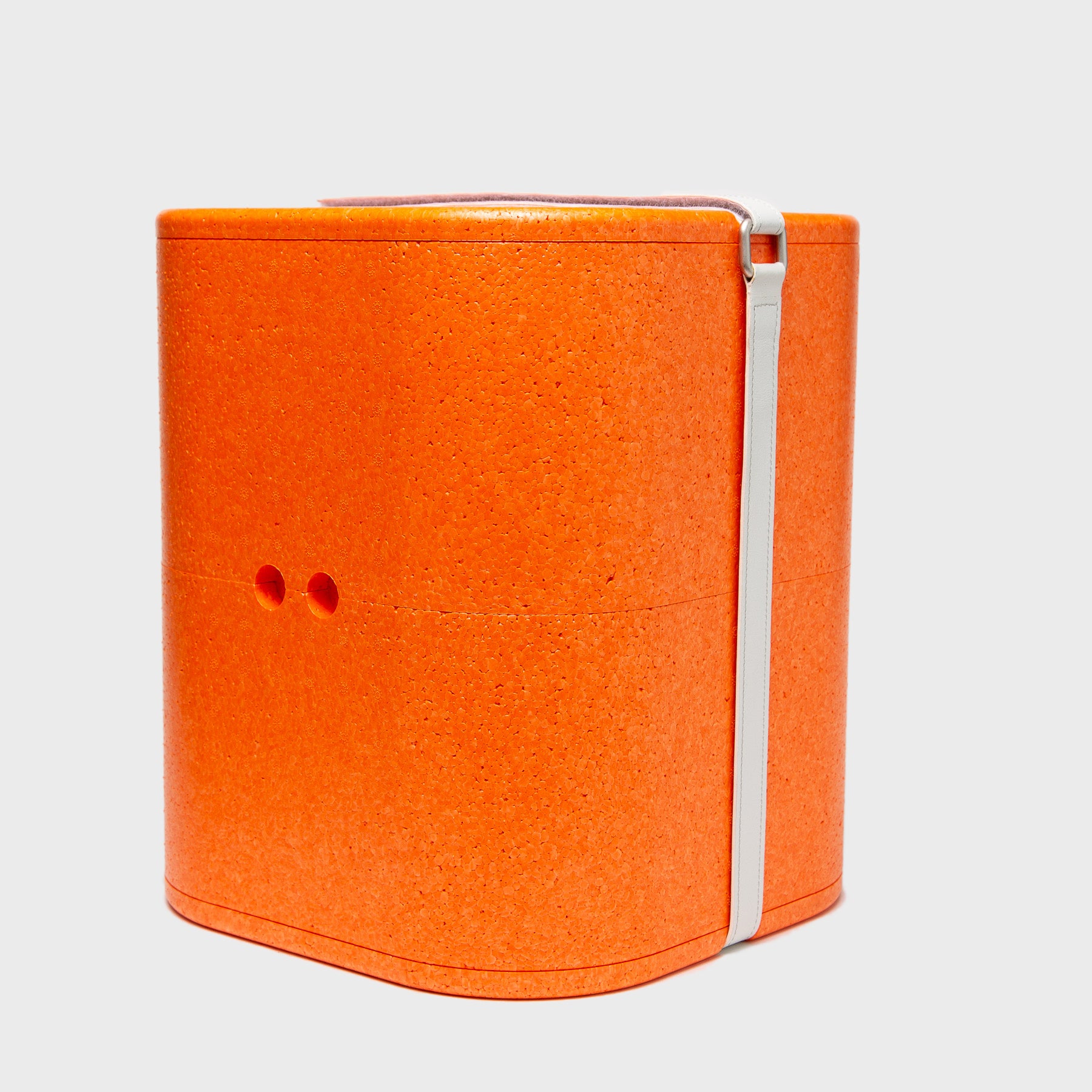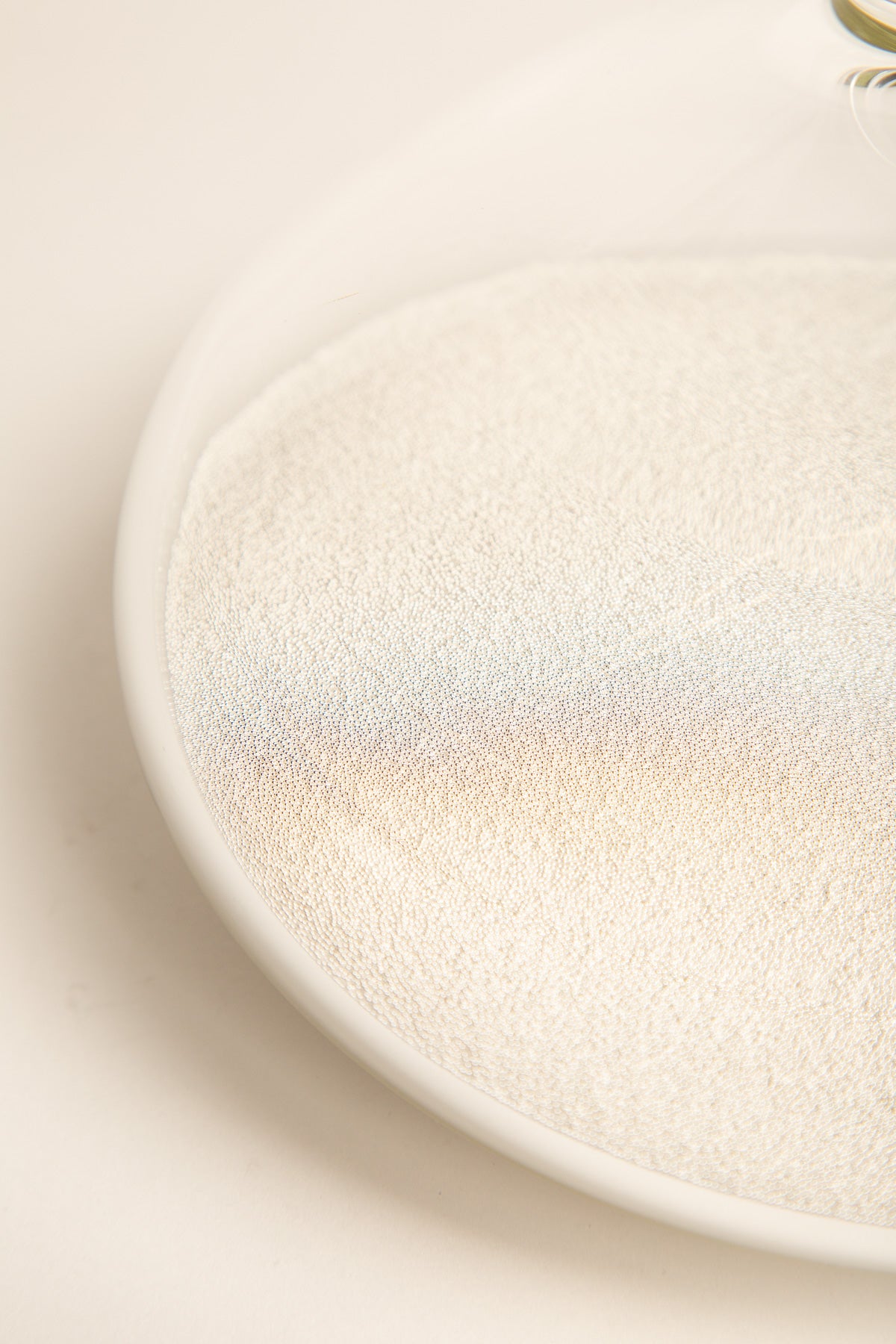 MARC NEWSON 30MM HOURGLASS
Price upon request
FINAL SALE
(/)
HG Timepiece by Marc Newson signature 30mm hourglass with 0.6mm silver-plated stainless steel nanoballs. This hand-blown single piece comes with its original case. The hourglass is more than just a device to measure time - it's a piece of fine art. Perfect for any household, store or office.
Style Details

Borosilicate glass, 7mm thick  30mn time [+/- 2mn] Medium size 240 x 200mm. 0.6mm silver-plated stainless steel nanoballs: 3.5kg / 3'977'260 pieces average Fine Silver (999.9/000) coated on nanoballs: 35.-grs average. Hourglass gross weight : 6.0Kgs average. Marc Newson signature
Delivery & Returns

MOST ORDERS ARE SHIPPED VIA FED-EX (EXCLUSIONS APPLY). PLEASE SEE OUR SHIPPING FEES HERE.

THERE ARE NO RETURNS FOR SALE ITEMS. ALL ITEMS THAT ARE MARKED FINAL SALE CAN NOT BE RETURNED. FOR ITEMS THAT CAN BE RETURNED, THEY MUST BE RETURNED WITHIN 10 DAYS OF DELIVERY, THIS IS FOR ONLINE SALES ONLY, EXCLUSIONS DO APPLY READ HERE.

FOR IN-STORE RETURNS REFER TO THE IN-STORE RETURN POLICY.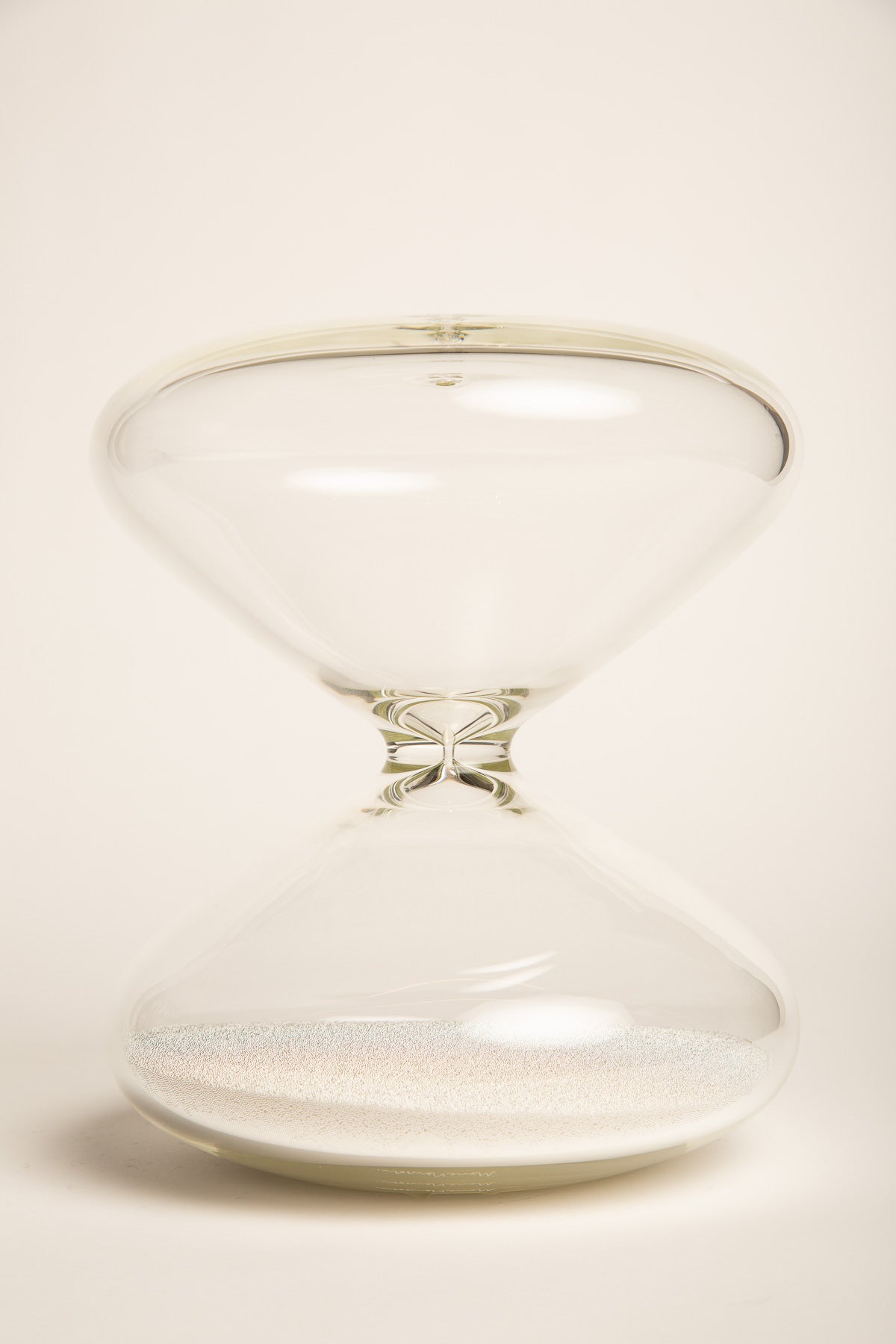 HG TIMEPIECE | MARC NEWSON 30MM HOURGLASS
Price upon request
FINAL SALE
Choose options